Tokyo's Urban Strength
Tokyo, the World's Leading Megalopolis
With a population of 13.65 million people, Tokyo, the capital of Japan, is a world-leading megalopolis. Its gross metropolitan product is valued at USD 930 billion (FY 2013), an amount rivaling the GDP of the Netherlands.
Tokyo has 2,964 major companies with a capital of 1 billion yen or more. This figure is about half of the total number of such companies in Japan. An international business center, Tokyo is also home to 76 percent of the foreign-affiliated companies in Japan, with over 2,300. Tokyo also ranks top class in the world in number of Fortune Global 500 company headquarters. Such a large accumulation of companies serves as a magnet attracting even more companies to Tokyo, driving the city's economy.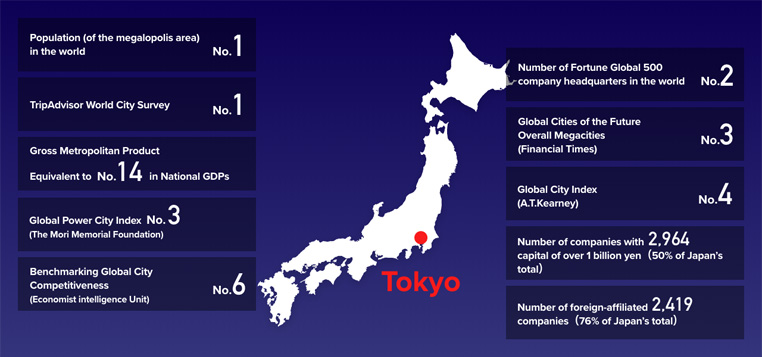 Tokyo's Concentration of Large Companies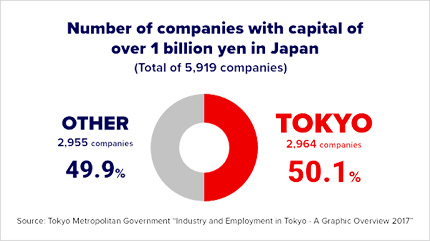 Tokyo's High Concentration of Foreign-affiliated Companies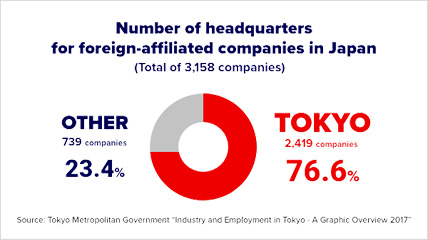 Tokyo, Hub of Global Company Headquarters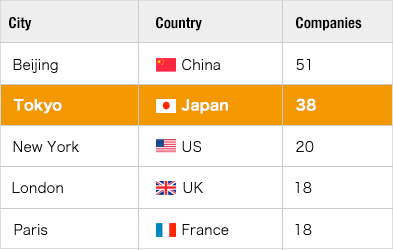 Tokyo : Highest Population among the World Metropolises
The Greater Tokyo Area has a population greatly surpassing that of major world cities such as New York or London, standing at approximately 37.8 million people.A rare characteristics of Tokyo is its orderly operations - there is almost no other city in the world as large as Tokyo that is managed functionally without any serious troubles. It is forecasted that Tokyo will be firmly holding this position even in 2030.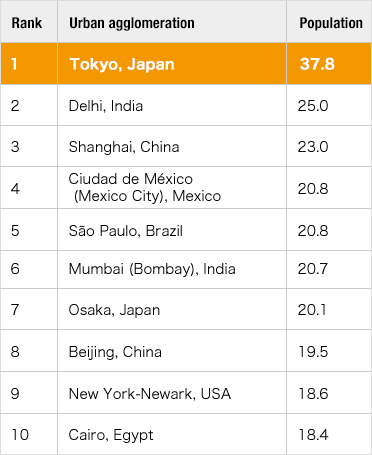 Tokyo's GMP Rivaling National GDPs
Tokyo's GMP ranks 14th in the list of National GDPs.
The City that Promises Success
Tokyo has everything you need to make your business a success.
Specifically, Tokyo enjoys a high global reputation for its huge market, wealth of potential business partners and human resources, protection of intellectual property rights, and a convenient transport network.
Huge market and sophisticated consumers
This means companies benefit from direct access to the world's largest markets over the long-term. In particular, the world's second largest healthcare market, the IT electronics sector - one of Japan's leading industries - and the environment market, which is expected to grow further with the advancement of measures to address global warming, are drawing much attention from overseas as well as attractive markets.
Consumers in Japan demand a high level of quality and have a sizable appetite for high value-added consumer products. Thus, products and services that are successful in Tokyo can be expected to also earn high marks in the global market.
Wealth of potential business partners and capable human resources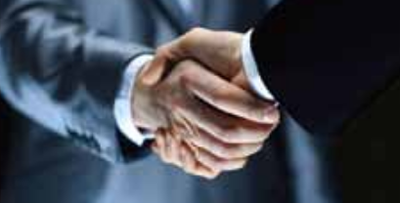 Another strong characteristic of Tokyo is its wealth of potential business partners and human resources. Tokyo has a large number of companies, universities and research institutions. There are also numerous small and medium-sized companies boasting world-leading technologies. Foreign companies expanding operations to Tokyo can create innovation with business partners in Tokyo, then expand the business into other parts of Asia, and the world. Tokyo makes this type of business plan possible.
Comfortable business environment
Japanese society places great importance on freedom and fairness. This environment will offer invaluable benefits as you build and develop your business. Business operations can be conducted with peace of mind as Japan offers the highest level of protection of intellectual property rights in Asia.
In Tokyo, there are many high-performance office buildings with superb earthquake resistance and emergency power systems to ensure that your business can continue to operate 24 hours a day, 365 days a year, even in the event of a disaster, and multipurpose office buildings equipped with MICE* facilities.
Tokyo has a very convenient transport network. There is an intricate rail network of 13 subway lines and JR and private railway lines, allowing quick and easy travel within the city. Notably, in the city center, a subway or JR station is located within 10 minutes on foot. The railways in Japan boast the world's highest level of precision. Those establishing offices in Tokyo's special economic zones can conduct business efficiently without needless use of time.
Haneda Airport, with a greater number of international flights now, can be reached in about 30 minutes by train from the city center, and Narita Airport can be accessed in about one hour by train, making travel to and from your global headquarters extremely convenient.
*MICE:Meetings,Incentives,Conferences and Exhibitions
The Competitiveness and Strengths of Tokyo Compared to Cities around the World
Tokyo ranks high on every list of cities created by research institutions across the globe.
Tokyo is known for its outstanding market scale, accumulation of globally leading companies, substantial and punctual public transportation, excellent public safety, hospitality, and cleanliness.
We encourage you to expand your business into Tokyo, a city that provides a sophisticated market and a charming living environment, and lead your company to new innovation and greater development.
Global Power City Index

Tokyo was ranked top among 42 major cities in the category of "economy" when judged in terms of "economy", "R&D", "cultural interaction", "livability", "environment", and "accessibility".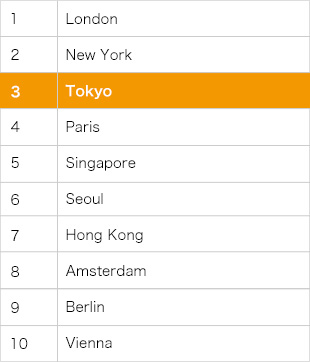 Hot spots: Benchmarking global city competitiveness

Tokyo received full marks for "physical capital" and "financial maturity" when judged on the eight categories of "economic strength", "physical capital", "financial maturity", "institutional effectiveness", "social and cultural character", "human capital", "environment and natural hazards", "global appeal".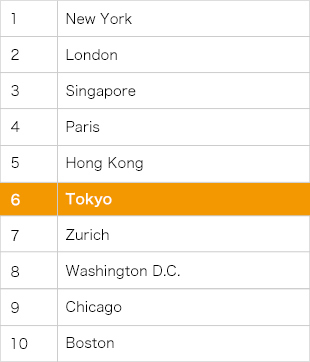 Global Cities of the Future

Tokyo ranked 3rd overall among 24 cities classed in the Megacities category when judged on five categories of "economic potential", "human capital and lifestyle", "cost effectiveness", "connectivity", and "business friendliness". Tokyo also received high scores for "human capital and lifestyle", "connectivity", and "business friendliness".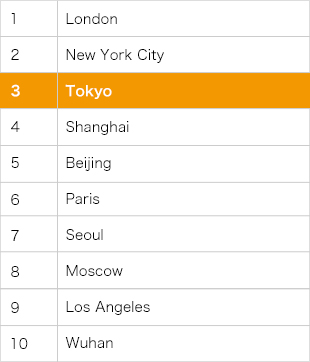 Global City Index

Tokyo was ranked 4th among 84 cities when judged on the five categories of "business activity", "human capital", "information exchange" "cultural experience", "political engagement".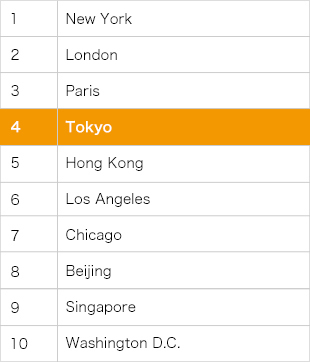 TripAdvisor World City Survey

Among the 16 evaluation items, Tokyo ranked number one for "helpful locals", "best taxi services", "cleanest streets", and "best public transport", as well as "best overall experience".