CASE 18 Supporting the start-up of an asset management company established jointly with foreign capital aiming for the development of the Japanese ETF market which is expected to expand rapidly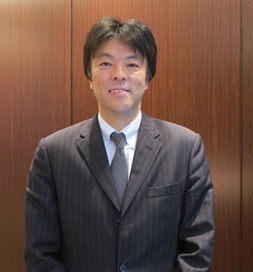 Global X Japan Co. Ltd. is a Japanese joint corporation, established in 2019 between Daiwa Securities Group and Global X, an asset manager of Exchange Traded Funds (ETF) in the United States.
The ETF market has been rapidly growing globally these day with its low management cost and high liquidity evaluated. Capital inflow from active funds to ETF has been remarkable especially in the United States, leading to development competition for the new product. In Japan, although the market of ETF is immature yet, asset under management of ETF is increasing year by year.
Global X Japan is an asset management company established as a joint corporation with foreign capital to encourage the growth of such Japanese ETF market.
Support by Business Development Center of Tokyo (BDCT)
Provision of information and advice regarding issues such as asset management license acquisition
Introducing a consultant who can assist and supply support to the license registration procedure
Offering support for applications of the Subsidy Program of the Tokyo Metropolitan Government
Introducing an administrative scrivener to support foreign nationals obtaining status of residence
Reasons for Choosing Tokyo
In recent years, the Tokyo Metropolitan Government has been promoting various initiatives to activate the financial function and encourage the entry to the Tokyo financial market by the foreign financial companies under the 'Global Financial City Tokyo' concept. In addition to the fact that Daiwa Securities Group is based in Tokyo, by taking such policy trend into account, we considered Tokyo the most adequate city for us to start up Global X Japan, a joint venture with a foreign capital.
At the same time, I have started to think that there might be some support services which we can utilize, as part of its measures of the Tokyo Metropolitan Government who profess as a global financial city. Then I have come to know about the existence of BDCT that provides a Financial One-Stop Support Service, and visited for consultation.
As a result, we were greatly helped by receiving support for obtaining licenses and applying for eligible subsidies.
Review of Using Business Development Center of Tokyo
Since asset management business is a regulated business, license acquisition is the biggest challenge for an asset manager like us. Thanks to the introduction of a highly experienced consultant in this field by BDCT, we received a lot of useful advice regarding the application. Thanks to that, the process up to the application proceeded really smooth and we were able to complete the process quickly. I believe we could not have been able to reach to application so quickly unless BDCT had introduced such an excellent consultant.
In addition, the consultant at BDCT helped us a lot for utilization of the Subsidy Program which was applicable for Global X Japan. For us, it was a period when there was a lot of work that had accumulated to prepare an environment for the kick-off, such as drafting office regulations and building a company structure for Global X Japan to operate. In this aspect, appropriate advises by BDCT with regards to the specific ways to proceed with the subsidy application significantly helped us to efficiently proceed with it, including figuring out what kind of expenses would be eligible for the subsidy. I am so grateful for them. The support offered by BDCT was perfect for us.
Expectations for Future Business Development
The financial environment is changing rapidly. I think that, under such circumstances, further regulation mitigations which is not bound by traditional framework would be necessary for Tokyo to be recognized as a global financial city. For example, there is a fact that the number of the asset managers in Japan is extremely low compared to the international financial centers in other countries. To break such status quo, the Tokyo Metropolitan Government is working on setting up initiatives with strong enthusiasm not just to attract foreign financial companies but develop asset management businesses and fintech industry. We do hope that such a various effort committed by the Tokyo Metropolitan Government under the 'Global Financial City Tokyo' concept will bring a good change to the financial industry in Japan.