CASE 28 BDCT supports the opening of a bank account for the Japanese subsidiary of DLTLEDGERS, a company that digitizes international trading operations by providing a financial trade platform.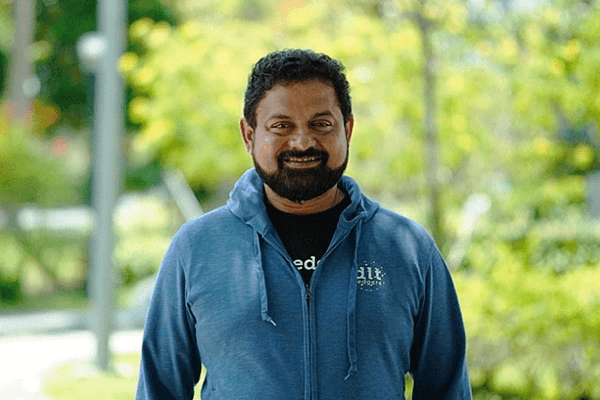 DLTLEDGERS, founded in Singapore in October 2018, is a startup that provides a digital financial trading platform.
Conventional international trade transactions were conducted mainly through documents and e-mails, which are both time-consuming and costly.
In order to solve these issues, DLTLEDGERS is promoting the digitization of international corporate transactions as well as supply chain management by providing a platform that utilizes blockchain technology.
This digitalization will improve the efficiency of various operations, shorten the transaction cycle time, reduce costs, and facilitate the traceability of goods.
Singapore, where DLTLEDGERS was founded, has been accelerating its digital transformation (DX) on a national scale. In this context, the company has already partnered with the country's Financial Services Agency, Enterprise Agency, Information Development Agency, Customs, Port Authority, and Banking Union. Also, more than 45 local banks are using the company's platform to optimize trade finance operations and improve security.
DLTLEDGERS is currently operating in Singapore, the UAE, India, Australia, New Zealand, Africa, and other areas of the Middle East. DLTLEDGERS' blockchain system has been used by over 30 clients (as of July 2021) including banks in the world for transactions totaling over US$4.1 billion (approx. 450 billion yen).
Many customers have used DLTLEDGERS' platform in real-world business contexts, which is a significant strength of the company. In addition, DLTLEDGERS is already in contact with several Japanese companies in Singapore to promote the digitalization of their business transactions.
In June 2021, DLTLEDGERS established a Japanese subsidiary in Chuo-ku, Tokyo, to advance into the Japanese market which has been trying to catch up in the field of DX.
Support by Business Development Center TOKYO (BDCT)
Opening a bank account for the Japanese subsidiary
Reasons for choosing Tokyo as a new market hub
As Japan was one of the world's largest markets for imports and exports, we had originally planned to enter the Japanese market since our establishment.
However, due to the spread of the COVID-19, we were unable to enter the market as planned.
As we had already decided to enter Japan, during the pandemic, we were steadily researching the local market with the help of our partners. As a result, we thought that there was no competitor that can immediately provide a platform like ours that is already in real-world use. This strengthened our confidence in entering the Japanese market.
In addition, Japan is still in the process of developing DX in the global trend of its promotion. Since our company was founded in Singapore, a leading country in this field, and has been growing rapidly, we feel the difference in the degree of enthusiasm.
On the other hand, we have a great business opportunity in Japan, a nation where there is room for digitalization to develop. We would be very happy if our platform can contribute to promoting digitalization and strengthening the international competitiveness of Japanese companies.
With this in mind, we established our Japanese subsidiary in June 2021.
Business Development Center Tokyo (BDCT) / Support by the Tokyo Metropolitan Government (TMG)
The process of setting up the Japanese subsidiary went smoothly with no problems.
However, the most difficult part was opening a bank account. We tried opening accounts with various banks, from megabanks to internet-based banks, however, we could not receive approval.
The fact that I, the CEO, was living overseas, and more importantly, that my registered address was a virtual office, seemed to be a factor in being rejected by banks' screening processes.
When I didn't know what to do, through a Japanese advisor, I learned about BDCT and decided to seek their assistance. That was in early August. In other words, I had been working hard to open a bank account for over a month, but it had been a fruitless effort.
I was desperate for any help so I called BDCT for advice. Within a couple of days, I was informed of a bank where I could open an account. After that, and with BDCT's generous support to open a bank account, I was given an opportunity to make a presentation and explain my business plan to that bank. As a result, I was able to smoothly open an account - this was a great relief for me.
I couldn't start a business in Japan without a bank account, so I very much appreciated BDCT's support.
Future Business Development
We had been discussing the digitalization of international trading operations with Japanese companies in Singapore even before establishing our Japanese subsidiary, so one of our tasks is to properly launch it as a business.
We have already made contacts with several trading companies and manufacturers in Japan. Business negotiations for the introduction of our platform are going well.
As our platform has a proven track record of real-world use in several countries worldwide, this is a significant point of appeal for our company.
We started with one engineer when we established our company in Singapore in 2018.
Today, we have grown rapidly to 90 staff members.
We are confident that we can achieve the same rapid growth in Japan.