Green Finance Subsidy Program for Tokyo Market Entry
Program Overview
This program provides Entry support program and grants subsidy to overseas financial corporations* that engage in green finance to support their expansion in Tokyo.
*Corporations engaged in asset management businesses or FinTech businesses, established based on foreign laws.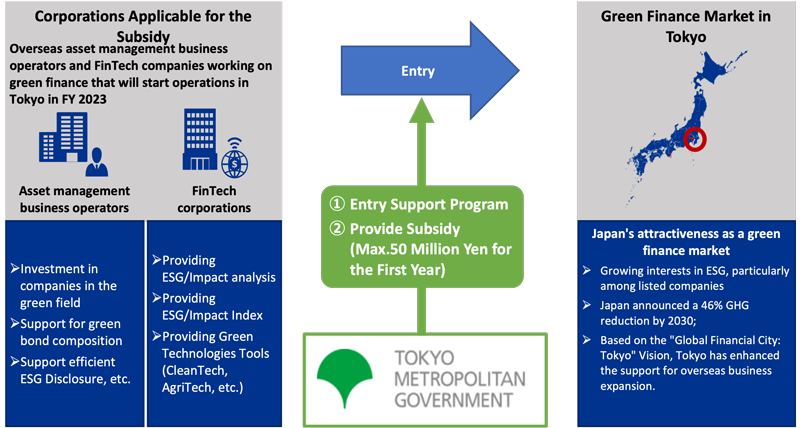 Application Details
Period

May 18(Thu) - July 14(Fri), 23:59 (Japan Time)
Submission

Please fill in all 3 forms and send to investtokyo@jp.ey.com
Conditions

An overseas financial corporation that has not established a base in Japan prior to this application.
Asset management business operators or FinTech companies involved in green finance.
A company that has not received other subsidies for the establishment of a base, establishment of a financial foreign enterprise base,
supporting business infrastructure of a financial foreign enterprise, or supporting priority areas of a financial foreign enterprise.
Please refer to the following documents for details.
FY2023 Application Documents
Inquiries
Please send your inquiries to the Secretariat 'investtokyo@jp.ey.com'
Merit of Entry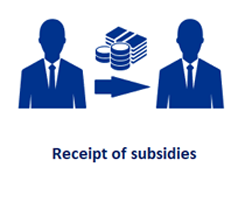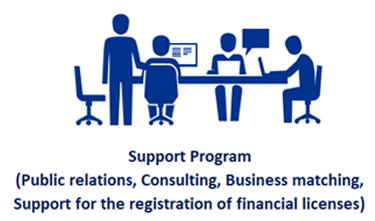 Appeal of Japan & Tokyo
Appeal of Japan

Japan has about 2,000 trillion JPY in domestic personal financial assets, which can be regarded as having a potential supply of funds to growth sectors and the large business opportunities for asset managers.
As the world's third largest economy in regard to the size of GDP (4.9 trillion USD), Japan has a wide variety of industries and projects to invest in.
Appeal of Tokyo

Tokyo is ranked third in the Global Power City Index, which attracts people and companies from around the world.
Tokyo also has the following features that attracts many people and business.


Political and economic environment including political stability and the rule of law.
Safe living environment.
Culture including rich nature and food.
Tokyo Metropolitan Government's actions for Green Finance
Accelerate the development of
Tokyo's green finance market

Take measures to reduce the burden of external reviews, etc., that are required when issuing green bonds.
Attract market players and
support business development

Attract foreign companies working on greenfinance, and support business development.
Share information and
nurture ESG expertise

Improve business and living environments in Tokyo to attract highly-skilled international finance human resources; and implement human resources development programs together with universities.
FY 2022 Selected Companies
Impax Asset Management (United Kingdom)

Business Overview:Impax Asset Management is a specialist asset manager, investing in the opportunities arising from the transition to a more sustainable global economy.
Impax believes that capital markets will be shaped profoundly by global sustainability challenges, including climate change, pollution and essential investments in human capital, infrastructure and resource efficiency.
Website:https://impaxam.com/
We see significant potential to grow in Japan, which has a sophisticated asset owner community with a considerable interest in the investable opportunities relating to the transition to a more sustainable economy. We are delighted to have been selected for the Green Finance Subsidy Program by the Tokyo Metropolitan Government, which recognizes our work in understanding how finance can help to mitigate climate change. - Founder and CEO: Ian Simm
Energy X (Republic of Korea)

Business Overview:Energy X enables the construction of energy efficient buildings by providing energy efficiency technologies, construction platform, construction materials e-commerce, and fintech platform. Energy X helps building owners, architects, and construction contractors to achieve sustainability and green transformation.
Website:https://www.energyx.ai/
Japan is an important market for Energy X both in terms of the country's market attractiveness and the company's push for a global expansion. We are very thankful for TMG's support. Energy X will continue to contribute to Tokyo's sustainable future and technological development in building energy efficiency. Energy X hopes to bring a diverse range of expertise and technologies into the Japanese market from e-commerce-linked financial products and solutions to energy efficiency construction technologies and online construction platform systems. - Co-CEO: Sean Park
FNZ (United Kingdom)
Business Overview:FNZ is the global platform provider in the wealth management sector, partnering with over 650 of the world's leading financial institutions and 8,000 wealth management firms. FNZ's mission is to open-up wealth, helping everyone, everywhere to invest in their future.
Website:https://www.fnz.com/
We are delighted to have been selected for this subsidy. It demonstrates our commitment to Tokyo, Japan and is a recognition of our contribution to sustainable investing through our platform in all the markets we operate in. Our platform allows our clients to significantly reduce the cost of investing and our innovative solutions, like FNZ Impact, allow users to measure the impact investments have on the world, from climate, to circularity, to diversity. This is in line with our mission to make wealth management more accessible, transparent, sustainable, and personal, helping everyone to invest in their future, on their terms. We are looking forward to the cooperation with The Tokyo Metropolitan Government and to expand our operations in Tokyo. - CEO FNZ Japan:Rob Beattie
Climate Finance Asia (Hong Kong)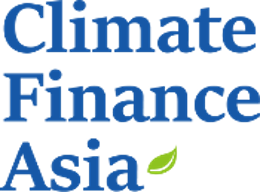 Business Overview:Climate Finance Asia provides consulting, second-party opinions, certification of green bonds, and carbon footprint measurement services for companies and organizations issuing green bonds.
We are very pleased to have the opportunity to set up Climate Finance Asia Limited ("CFA")'s office in Japan, for providing green finance services to Japanese companies.
Japan is seeing a growing interest in the field of green and sustainability financing, while transition bonds are becoming relevant for many carbon-intensive companies. As an expert in providing second party opinion and sustainability analysis, CFA will be able to better support Japan's transition and access to global capital, in particular from Asia.
We are particularly grateful to the assistance from TMG which has rendered us full support during the whole process for setting up this Japan operation. We look forward to closely collaborate with our Japanese clients in our endeavour for achieving a greener world community. - Chair: Water Cheung
Traydstream (United Kingdom)

Business Overview:Traydstream provides a powerful AI driven SaaS platform by Trade expert for trade experts, that digitizes trade documents and automates the trade and compliance checking processes. It is also looking to provide an ESG scoring indicator for trade transactions.
Website:https://traydstream.com/
We are very honored to have been selected for the TMG Green Finance Subsidy Program. We have already been working with the Japanese mega banks, regional banks, major trading companies, and other corporates with our proprietary trade document checking SaaS platform. We now look forward to accelerating our position in Japan with the support of TMG, in leading our ESG initiative to provide an ESG scoring indicator that would allow trade transaction green financing. We hope our joint efforts will lead to a further active financial market in Tokyo!
We have established TRAYDSTREAM Japan, Inc. in Tokyo. Please feel free to contact our Japan Representative, Yutaka Izawa. - CEO:Sameer Sehgal
Powerledger (Australia)

Business Overview: Powerledger is an Australia-based FinTech company that developed a renewable energy trading platform with privacy protection and fraudulent transaction detection using blockchain technology. The platform allows consumers and producers to track, trace and trade every kilowatt of energy.
Website:https://www.powerledger.io/
Powerledger is very excited to be setting up an office in Japan, and we are humbled to be given this opportunity by The Tokyo Metropolitan Government. We hope to partner with Japanese businesses, to provide an elegant solution to certify every kW of green energy procured, visualize their renewable energy portfolio and offer the tools to achieve carbon targets. By implementing Powerledger technology in Japan, we will be able to ensure the growth of renewable energy generation, whilst facilitating the distribution of green energy without compromising the integrity of the grid. - Executive Chairman & Co-founder:Dr. Jemma Green
Pi-xcels (Singapore)

Pi-xcels' patented technology provides offline retailers the ability to issue digital receipts seamlessly to their customers via NFC(Near Field Communication) device. It helps offline retailers to understand more about their customers by enabling client data collection.
Website:https://www.pi-xcels.com/
As Pi-xcels enters the Japanese market, to mark a new milestone, we decided to do rebranding process to better reflect our company's vision and commitment to continue delivering innovative and efficient solutions. Having aligned with Japan's sustainability and payment digitization initiatives, our interactive and eco-friendly digital receipts provide offline retailers with customer insights and targeted marketing opportunities, closing the gap with e-commerce. We are among the few ESG solutions for retailers that generate ROI, reducing waste and supporting sustainability. We believe that Pi-xcels can make a difference and look forward to see its potential come to fruition. - CEO:Daniel Lim
FY 2021 Selected Companies
Connecting Good (New Zealand)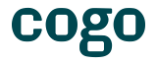 Business Overview:Climate FinTech Company Cogo offers Japanese Banks and Payment Platforms the ability to empower their customers with carbon tracking solutions that calculate an individual or business carbon footprint and help them to take action to reduce their impact.
Website:https://www.cogo.co
Cogo was extremely excited by the opportunity to apply for the TMG Green Finance Subsidy and overjoyed to be selected. We have always planned to empower the great people and businesses of Tokyo to be able to understand, reduce and offset their carbon emissions. Japan has a significant population and a large economy creating an ideal country for climate action solutions like Cogo's. This subsidy provides Cogo with a significant opportunity to bring our solutions to Tokyo sooner than planned. The whole TMG team has been an amazing support to Cogo throughout the whole process, including introducing us to the right people to assist with setting up a subsidiary, an office, and a lawyer for employee contracts. We cannot wait to start creating an impact in Tokyo with our Climate Action solutions. - Global CEO & Founder: Ben Gleisner
SESAMm (France)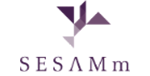 Business Overview:Innovative company specializing in alternative data and artificial intelligence providing ESG scores, analytics, and indicators to private companies, funds, banks, private equity and asset management firms from around the world.
Website:https://www.sesamm.com/
SESAMm is honored to have been selected in the Green Finance Subsidy Program, a unique opportunity to promote green finance and expand in Tokyo. When SESAMm started exploring its expansion into the APAC region, Tokyo was an obvious choice as it has one of the most sophisticated financial systems in the region and a keen focus on green finance. The TMG supported us by providing detailed answers to our inquiries on application procedures for the Green Finance Subsidy Program after we were selected and providing introductions to the appropriate experts. We are excited to expand our business in Tokyo. - CEO: Sylvain Forté
Doconomy (Sweden)

Business Overview:Doconomy is a Swedish impact-tech investing in new measures to tackle climate change. We want to raise global awareness, spread knowledge, and bring evidence of what utilizing the power of banking, leading climate expertise, and global payment technology at scale can achieve. Together, we can bring about structural change by rewiring the financial system. It is our genuine belief that becoming conscious of the impact of our consumption can build a foundation for new ways of thinking.
Website:https://doconomy.com
We are honored to be selected for this program. We chose Tokyo to engage with ambitious Japanese banks and brands to enable mindful consumption and strengthen Tokyo as an international green financial hub. When establishing a subsidiary in Tokyo, the TMG has been very supportive by introducing us to appropriate experts, and organizations. Without the TMG's help, we could not have established our subsidiary in such a short period. Now, we are very excited to accelerate our business in Tokyo. "The ambitious Japanese market with a high level of design integrity and accelerating climate interest has been an inspiration to Doconomy," - Doconomy CEO:Mathias Wikström
Maximuslife (United States)

Business Overview:MaximusLife is a cloud-based SaaS fintech platform empowering companies to build purpose-driven experiences and culture around the United Nations Sustainable Development Goals, CO2 reduction and other ESG pillars.
Website:https://www.maximuslife.com
We are very excited about Japan's focus on SDGs and ESG Technology providing MaximusLife the opportunity to help companies lead world-changing impact. Tokyo is one of the world's largest economic epicenters and the perfect place for innovation to grow and take hold quickly. We are very thankful to have received unparalleled support from the TMG connecting our team to amazing resources including experts in Tokyo. We cannot wait to make an impact on Tokyo! - Partner: Brady Bruner
RIMM Sustainability (Singapore)

Business Overview:A SaaS based service focused on highly accessible and impactful sustainability management, reporting and optimization, mainly for SMEs and startups. It is aligned to globally recognized sustainability standards and disclosures to assist green financing or supply chain management for financial institutions and corporations.
Website:https://www.rimm-japan.com
RIMM aims to become the go-to sustainability platform for all the companies and organizations across the world. Tokyo is unique market that holds over 440,000 SMEs, highest in Japan, with high awareness on the SDGs/ESG field. We thank the Tokyo Government for providing linkage with ESG experts and for support to our PR strategy and join hands to achieve our goals. - CEO:Ravi Chidambaram
RepRisk (Switzerland)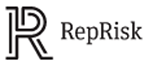 Business Overview: World's largest database of ESG and behavioral risks, real data, analytical data and reports for all type of players such as banks, asset managers, PE Funds, pension funds etc., interested in addressing their ESG Risk exposure, ESG compliant driven portfolios and investment decisions.
Website:https://www.reprisk.com
We are honored to be selected for this program. After we decided to establish our entity, TMG offered access to local experts and service providers for registering our company, opening our bank account, and hiring our first local employees. Tokyo has positioned itself as a leading player in terms of Green Finance internationally, we have been experiencing a growing demand for our services from all type of players such as banks, asset managers etc., interested in addressing their ESG Risk exposure, ESG compliant driven portfolios and investment decisions. We are very excited to bring our mission of driving positive change via the power of data to Tokyo and the world. - CEO:Dr Philipp Aeby