CASE 30 A Korean-style beauty clinic was opened in Ginza by an entrepreneur.
While facing difficulties in financing a startup business, more and more challenges are being solved by BDCT support.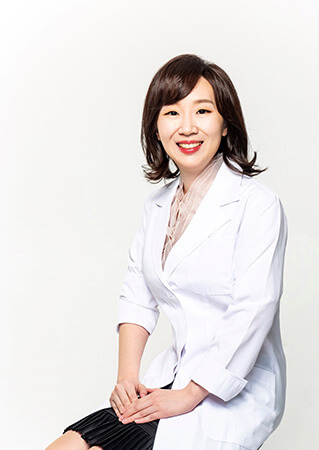 Ms Minyoung Kawana, a medical doctor & director of Korean Minyoung Clinic , is a Korean, born and raised in South Korea.
Her relationship with Japan started when she entered the Department of Applied Life Science, Faculty of Agriculture, Kyoto University, as a government-sponsored international student, During the spring vacation of her 4th year student, she went and studied Harvard Medical School as an exchange student. That is what made her decide to become a medical doctor. After that, she returned South Korea to relearn medicine, and followed the path of becoming a cosmetic surgeon.
South Korea, known as "Beauty Powerhouse," is a country where everyone has less resistance to cosmetic surgery, and there are a lot of cosmetic surgery clinics. Not only the high technique but also the easiness of undergoing surgery attracted Japanese women. An increasing number of Japanese women visited this country to take beauty treatments.
After graduating from the Faculty of Medicine, she worked at one of the major beauty clinics in Seoul for several years, where she accumulated experience in cases of cosmetic treatments using thread lifts and hyaluronic acid and also examined many Japanese women who visited South Korea.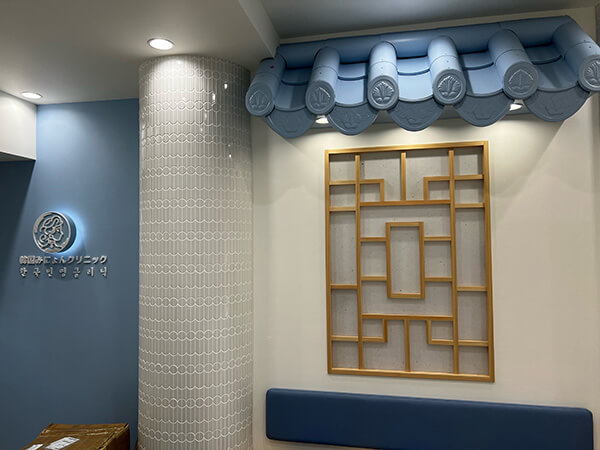 Realizing how much Japanese women were interested in South Korea's beauty care, she decided to open a beauty clinic in Tokyo and obtained a Japanese medical doctor's license. After completing training at Tokyo Medical University Hospital, she worked at a beauty clinic in Tokyo, and deepened her understanding of the ideal way of cosmetic treatment in Japan as well as of beauty-related needs shown by Japanese people.
And at last, in March 2022, she opened a beauty clinic of her own, "South Korea Minyoung Clinic," in Ginza, which was a dream she wanted to fulfill for so long - to provide Korean-style beauty treatments. However, there were great difficulties in opening a clinic...
Support by Business Development Center TOKYO (BDCT)
The reason she chose Tokyo as a business base
The brand power of "Ginza" was attractive
In 2018, I started to work as a trainee at Tokyo Medical University Hospital, and from September 2019, I have been practicing cosmetic treatments at multiple beauty clinics in Tokyo.
I knew earlier that there are a lot of people in Tokyo who are very interested in beauty care, so I decided to open a clinic in Tokyo if given a chance. Ginza was the first choice among others. I also considered about Shinjuku and Omotesando. But I was confident that the brand power of "Ginza" was great and attractive.
Thoughts after using Business Development Center Tokyo (BDCT)
I wanted to request a loan in Japan
For foreigners to set up a business in Japan, they have to overcome visa and loan problems. In my case, I requested a loan in Japan, since it was difficult to transfer money from my home country. Generally, when requesting a loan, the permanent residence permit needs to be issued, that is, it is judged whether the loan could be repaid as planned. It was necessary to convince the bank that my future business would be successful.
However, I had no idea what to start with. I started to surf the internet to see where foreigners like me can get any support to start a business. Finally, I found out the existence of BDCT. I felt relieved when I knew that BDCT is operated by the Tokyo Metropolitan Government. So, I immediately contacted BDCT by phone.
An experienced consultant guided me to establish a company
In September 15, 2021, I made the first call to BDCT. Immediately, the consultant in charge was assigned. Since then, mostly by web interviews, he responded to a variety of consultation on funding, business plans and budget plans, while giving me specific advice on what to prepare for opening a business.
Moreover, I received support for obtaining a business/management visa in collaboration with the Tokyo One-Stop Business Establishment Center (TOSBEC) which is a related organization of BDCT.
Since I was quite unfamiliar with negotiating with banks, I was truly grateful for all the advice and guidance he gave me - how to get loan from banks, negotiations with multiple banks, a budget plan for clinics to prepare, marketing appeal of Korean-style cosmetic surgery in Japan, etc. I thank for his firm support.
In the loan consultation with Japanese bankers, I had to explain a lot of things. I felt very anxious. But, the consultant in charge was with me through negotiations, which was quite reassuring and helpful.
The consultant in charge was present from the beginning in the negotiations with the bank that eventually granted the loan and led me to the loan approval stage.
In addition, when creating the business plan, I was able to receive various specific advice such as what are key points in writing the business plan. It helped me a lot.
Without support from BDCT, particularly the consultant in charge, I think I would not have opened a clinic in March, 2022, including financial support service.
I was able to recognize through a series of exchanges of views that the consultant had a wide range of knowledge and abundant experiences. I have only words of gratitude to him.
I speak and read Japanese. But the consultant in charge was fluent in English. So, even those who are not able to speak Japanese can communicate in English. I believe that any BDCT consultants can understand your request and provide appropriate support.
Future business development
The importance of being honest and obeying the rules
What I learned during the difficult journey to establish a clinic is the importance of being honest and obeying the rules. If adding anything else, it is also important to value harmony with others, which is critical in doing business and living in Japan.
In other words, if you are honest, comply with the rules and value harmony with others, even foreigners will not face discrimination and will be trusted. This is what I learned from my experience, and I believe it.
I would like to see more "smiling faces" in Korean beauty treatments
Due to coronavirus pandemic, it is getting harder to visit South Korea for cosmetic surgery. Under such circumstances, I think that expectations for a clinic in Ginza, where cosmetic treatment can be given, are increasing.
However, I think what is important is to take root in Japan and spread Korean-style beauty treatments, while properly accepting the needs of Japanese customers, and making many "smiles" through beauty treatments.
Our purpose is spreading and promoting beauty treatments that will lead to the next generation and allow you to be yourself - that is why this clinic was opened in Japan.